September 26th, 2019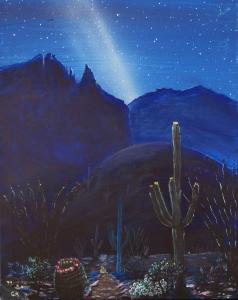 Painting affords the freedom to capture what a camera cannot.
To paint the beauty our mind's eye holds for our own sanity.
To show what lives in our heart on canvas.
To take the world around us and make it glow with inspiration.
I have been a photographer for a long time, and take picture of sweeping vistas and stunning sunsets.
These are beautiful things that fill our world.
But painting is different.
It is not a portrayal of the beauty surrounding us.
It's the beauty within us.